Dear Patrons,
Thank you for your patronage to Ruban Group of Hospitals Including Ratan Stone Clinic since 1996. As you all may know that Ratan Stone Clinic was the first exclusive, modern stone clinic in Bihar and Jharkhand.
It was the first unit to successfully perform kidney transplant and first hospital to perform advanced combined Laparoscopic Surgeries in Gastro-intestine, Real Tract and Gynaecology since May 2000.
With the grace of your support and patients' satisfaction we felt that the premises of Ruban Memorial Hospital at Gandhi Maidan needs to be shifted to a bigger space, so we have come up at 19,Patliputra Colony,Patna with a fully air conditioned 200 bedded multi speciality hospital including treatment like Cardiac Surgery, Joint Replacement and Spinal Surgery as well as transplant facility. The hospital is equipped with 12-bedded each ICU & CCU beside 15 bedded HDU.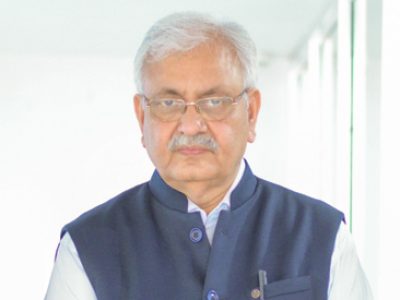 Dr. Satyajit Kumar Singh, (Managing Director) Urology and consultant
Full diagnostic facilities including CT Scan and own Blood Bank & Physiotherapy are also available.Besides, indoor facilities of pharmacy, hygienic food for patients and high quality cafeteria for attendants &visitors are also established.To provide quality healthcare services in Bihar at par with multispecialty hospitals in metros, with a constant and relentless emphasis on quality, excellence in service, compassion and respect for the individual. We want to be the safest and most prestigious hospital for everyone in our city. To provide World-class multispecialty hospital promoting superior clinical Excellence, affordable cost based on distinctively personalized ethical health care practices.
Our Vision To be recognised as quality hospital where the staff doctors and nurses treat and serve their patients with commitment and soul.
With thanks & regards
Dr. Satyajit Kr. Singh